Food (dinner,lunch,breakfast)
Homemade rice, local ingredients, handmade dishes, desserts, and freshly baked bread!
Dinner and Breakfast.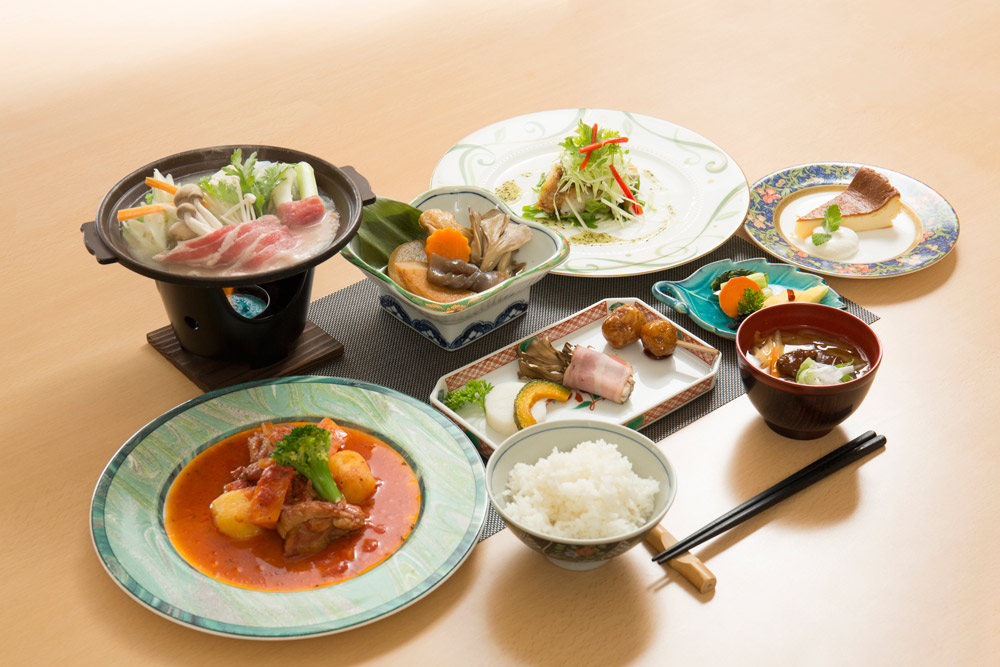 Dinner
Hot pot is avalabe in white season only.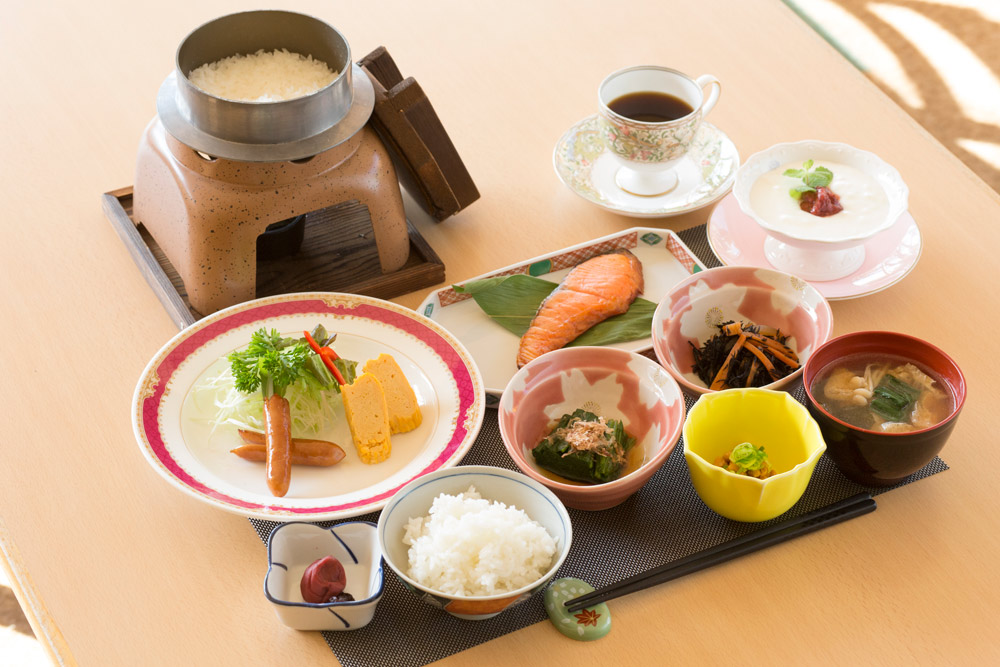 Breakfast
Kamameshi (Kettle rice) is available in green seasons only.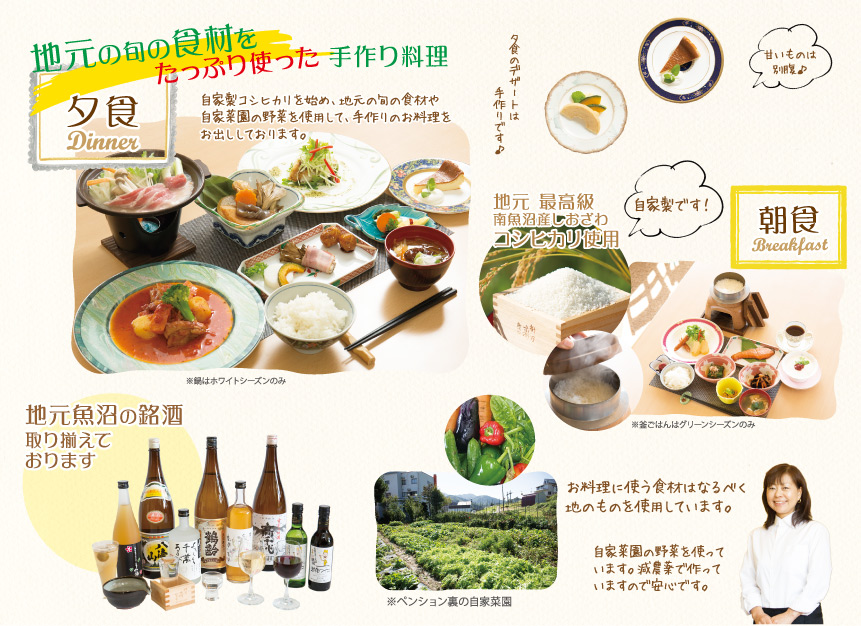 ●Dinner… please come to the dining hall by 18:00~19:00.
●Breakfast… please come to the dining hall by 7:30~8:30.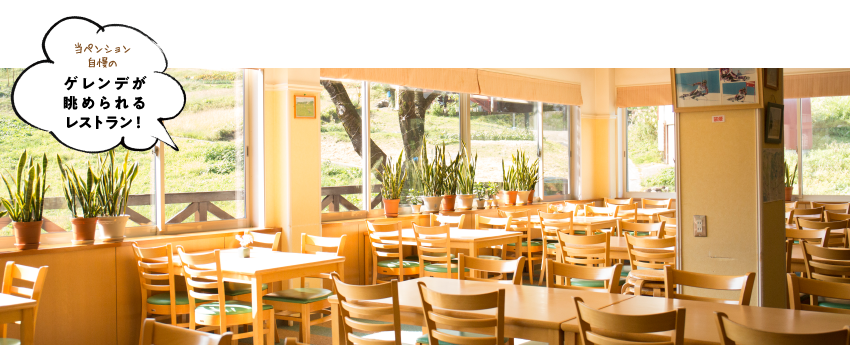 Guests can enjoy local dishes, countryside dishes, arrangement dishes that use seasonal ingredents and focus on energetic vegetables being bred to the blessings of the earth.

In green seasons, rice fields and farms of Nakakaku also become learning place for children in experience camps.

●Small children are welcomed to Kids Plate.
●Please kindly inform us in advance if you have any food allergies.
We also provide lunch at the slope restaurant!
11:30~14:30 (only white season)


We serve gutsly lunch that can fill up any stomach!
We also serve drink, desert, and light meal menu. Please use it in your break time or meeting.
It is available and convenient right on the slope and middle corner of the lift.
We have been making home-made bread since 2018!

The bread is sold in green season. In white season, we strive to make bread that can be served for breakfast.

Our bread has been sold at local road stations, supermarket corners, as well as various events.
At our Pension, we serve butter rolls for breakfast and use the bread for lunch sandwiches. Isn't it luxurious to taste freshly baked bread at the ski resort?
We strive to improve our skills through trial and error, to provide plenty kinds of bread to satisfy everyone.